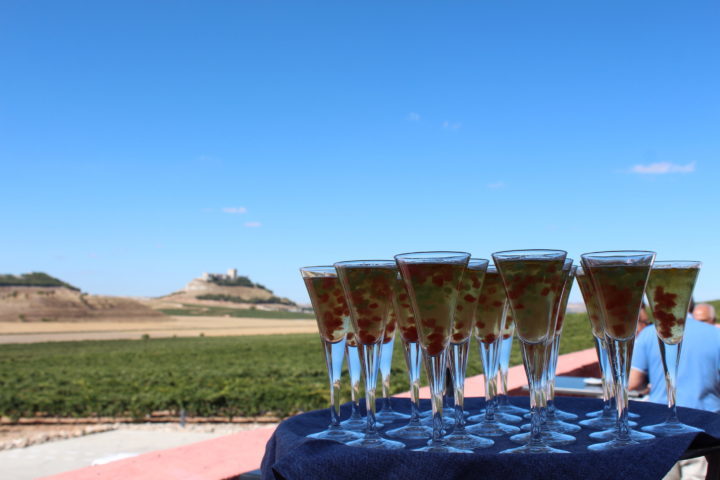 the
EVENTS
"Discover how every little detail can make your celebration, meeting or banquet something memorable"
Events in Peñafiel acquire a special character thanks to the unique location of Pago de Carraovejas where Ambivium is set, a multi-functional and exclusive in the Ribera del Duero to organize business meetings, conventions or great banquets.
The space is equipped with the most up to date technology in kitchen, terrace and restaurant as well as wonderful views to the vineyard and Peñafiel´s castle. As well as that, this is complemented  by "The olive tree square", a terrace on the ground floor where you can relax and enjoy a treat from our original cocktail menu.
The cuisine at Ambivium is  focused on using seasonal products and dedicated family events like weddings, communions and baptisms as well as business meetings board of directors or incentives.
The Ambivium restaurant naturally coexists embedded within Pago de Carraovejas, making an exceptional location for events thanks to the privacy, serenity and easy access, characteristics which differentiate it among the rest of the Ribera del Duero wine tourism proposals.