A DIFFERENT
The light...
... is always with the guests while they enjoy the creations of our cuisine.
IMMERSED INTO OUR VINEYARD
Ambivium Restaurant,located in the Pago de Carraovejas facilities, was born with one objective: to define an honest tribute to the sinergy between the world of wine and gastronomy.
Through a creative and innovative cuisine, with flavours of the surrounding and the integration in the winery itself, the space becomes an essential element to live an experience that masterfully combines the solid and the liquid.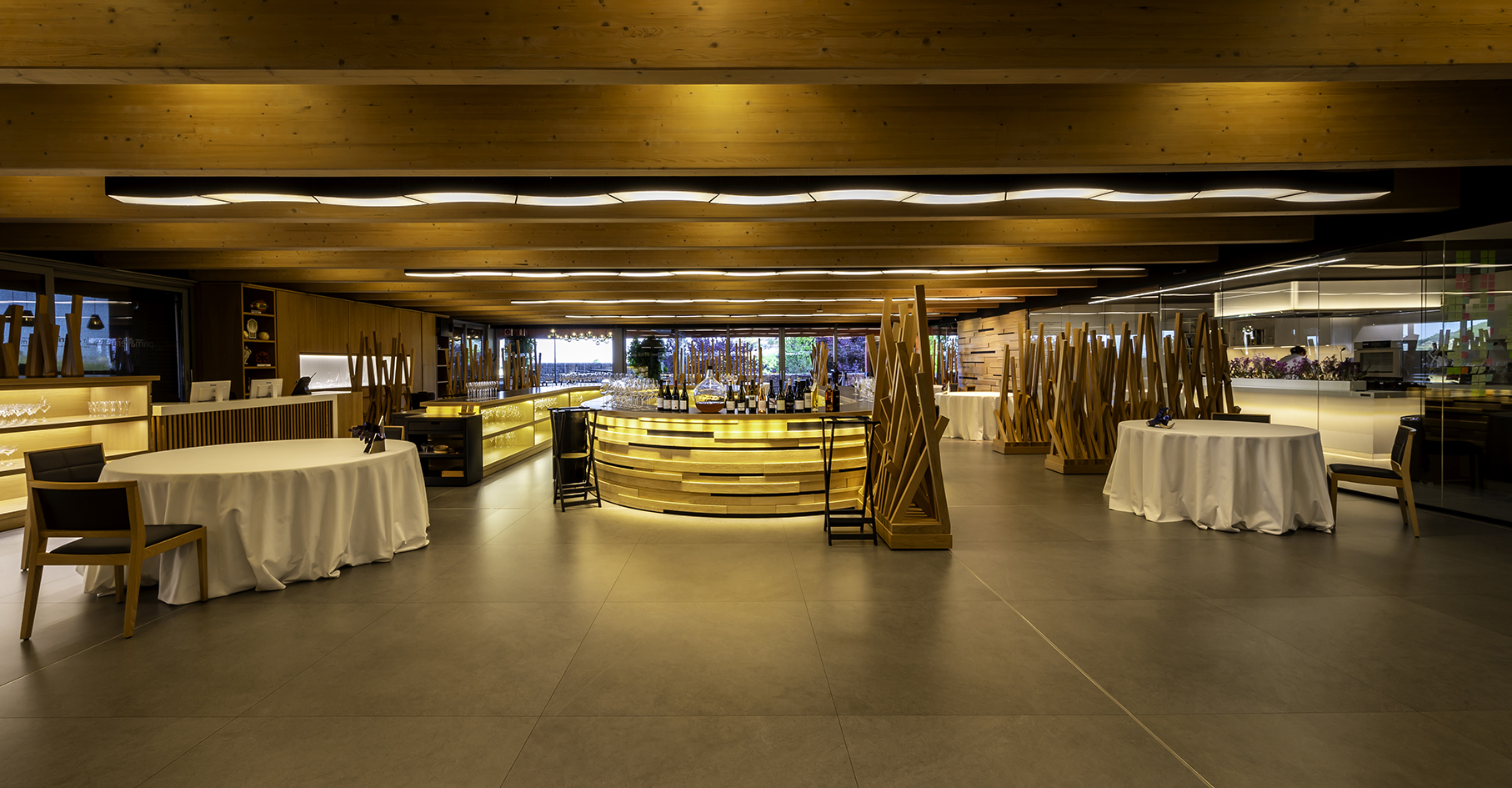 A NATURAL SPACE
Ambivium restaurant lounge is divided into different areas: the dinning area, with the possibility of private areas; the bar along with our stunning terrace offering views of the vineyard; our open kitchen which incorporates the grill as the main feature together with our special designed ovens.
We offer the chance for our guest to have first sight on the action, enjoying the preparation of each dish and giving prominence to the fire of the grill. The crackling of the embers will give a strong influence to our creations.