A TRIBUTE
A different experience...
…around wine.
The opportunity to travel the world through dozens of glasses.
Discover landscapes and regions through unique harmonies.
Ambivium, located at Pago de Carraovejas winery, is a sincere cuisine born in the heart of the vineyard to show the aromas of this and other terroirs.

Ambivium cellar wants to travel across different landscapes through unique bottles. Ambivium is a journey in small sips, where we share the cultural diversity, emotional connections and the producers' personal stories.
MICRO-TASTING STORIES
Ambivium's concept is characterized by sequences and harmonies which narrate micro-tasting stories that move between purity and simplicity, between power and delicacy.
These evocative contrasts that come from a sincere cuisine and lead to unique moments, that linger in time… that create a personal and intimate experience.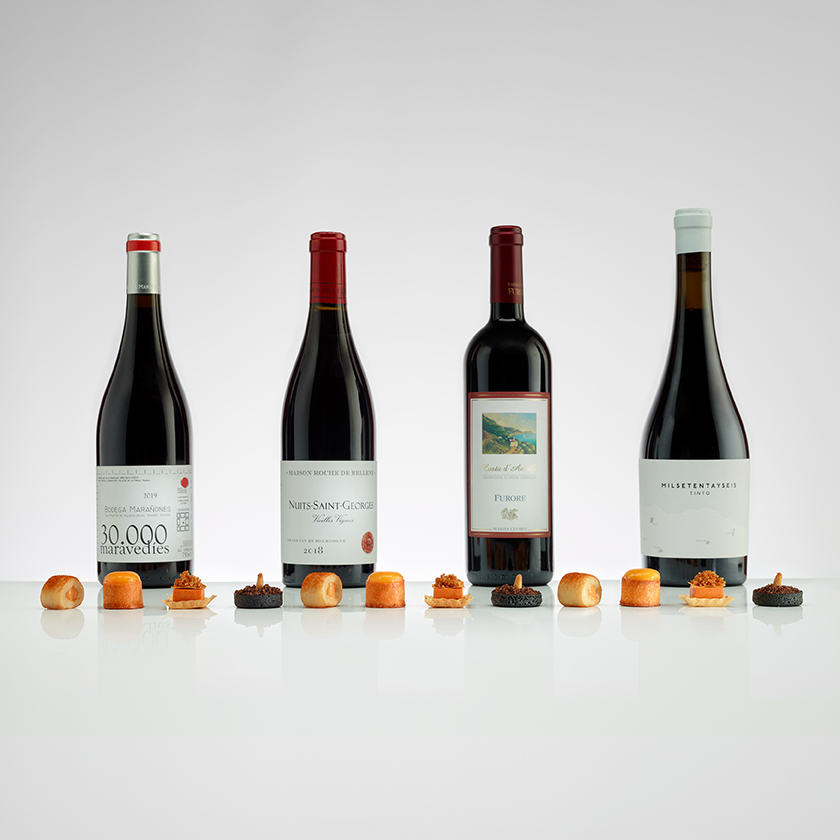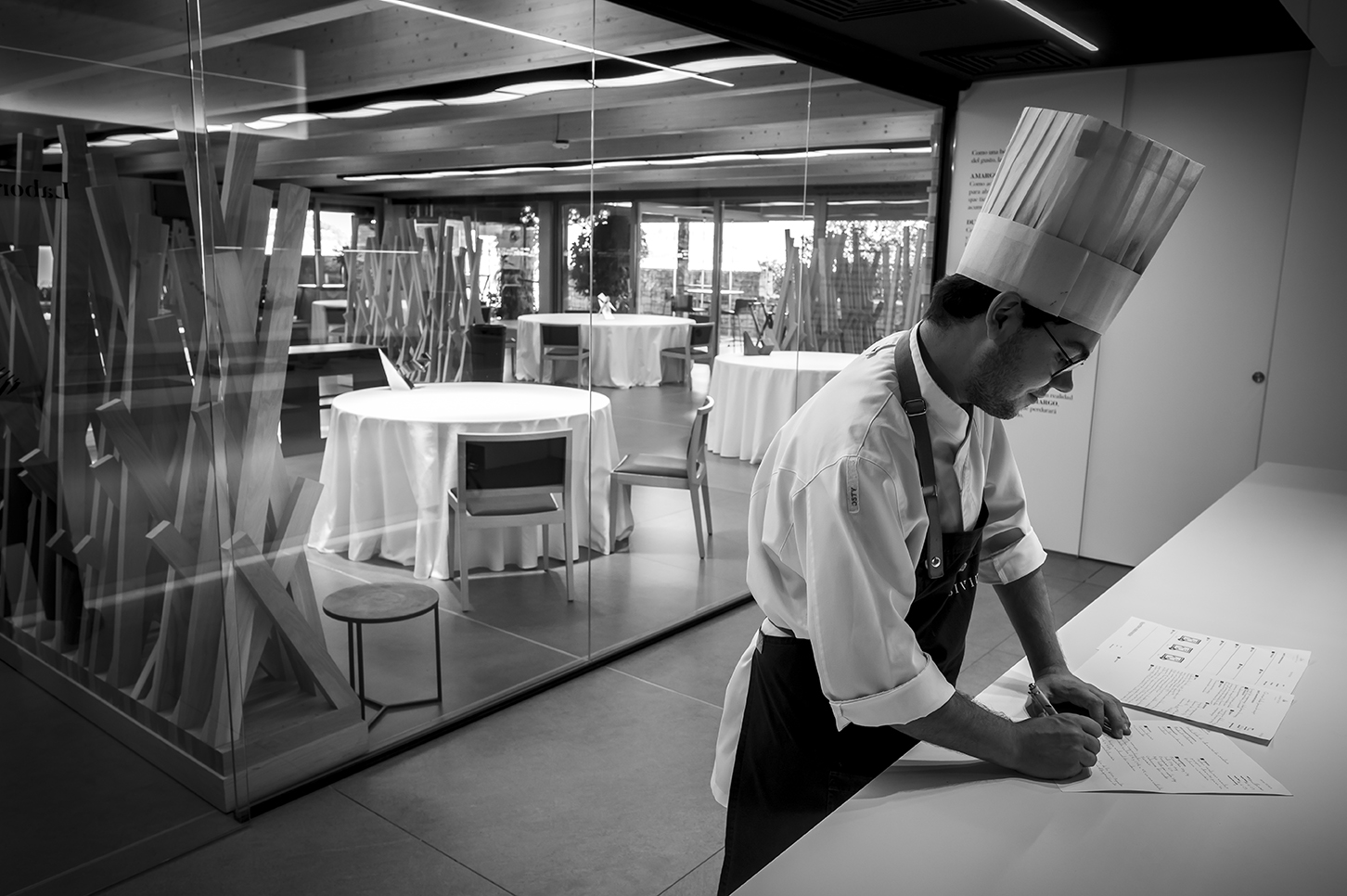 OUR PAIRING LAB
Ambivium Restaurant is innovation.
Its Pairing Laboratory is a unique, multi-purpose space that defines its research, development and innovation work.
The team creates trials and ideas for the seasonal menus and harmonies in this quiet and inspiring area, a stone's throw away from the kitchen and the dining room, but far from the hustle and bustle.
This is a place to think and cultivate creativity, one of the defining elements of Ambivium's cuisine.