Vince Lombardi
"The achievements of an organisation are the results of the combined efforts of each individual".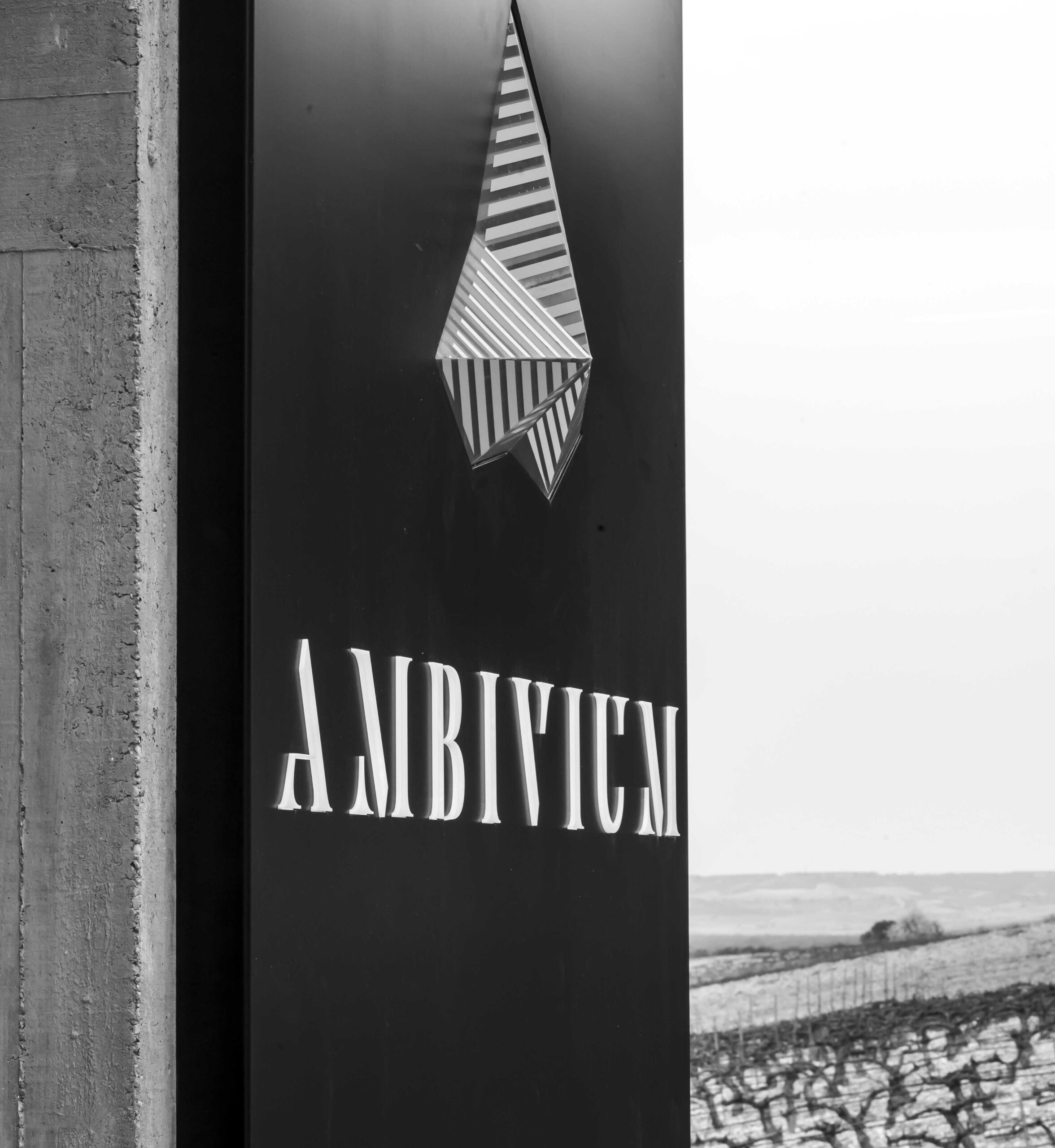 Alma Ambivium is the gastronomic side of Alma Carraovejas.
Ambivium Peñafiel is the first restaurant which supports other future projects. Why not transfer this crossroads to other places throughout Spain? We are pointing towards places where Alma Carraovejas has a presence with wine projects to bring Ambivium's spirit there.
We continue to create unforgettable experiences around wine at Alma Ambivium, with a commitment to unique projects in searching for a superior purpose, with a determination to build a unique legacy. Cristóbal Muñoz is in charge of the kitchen, while Laura Rodríguez is in charge of the dining room and sommeliers team and Guillermo Ortega is leading the creativity.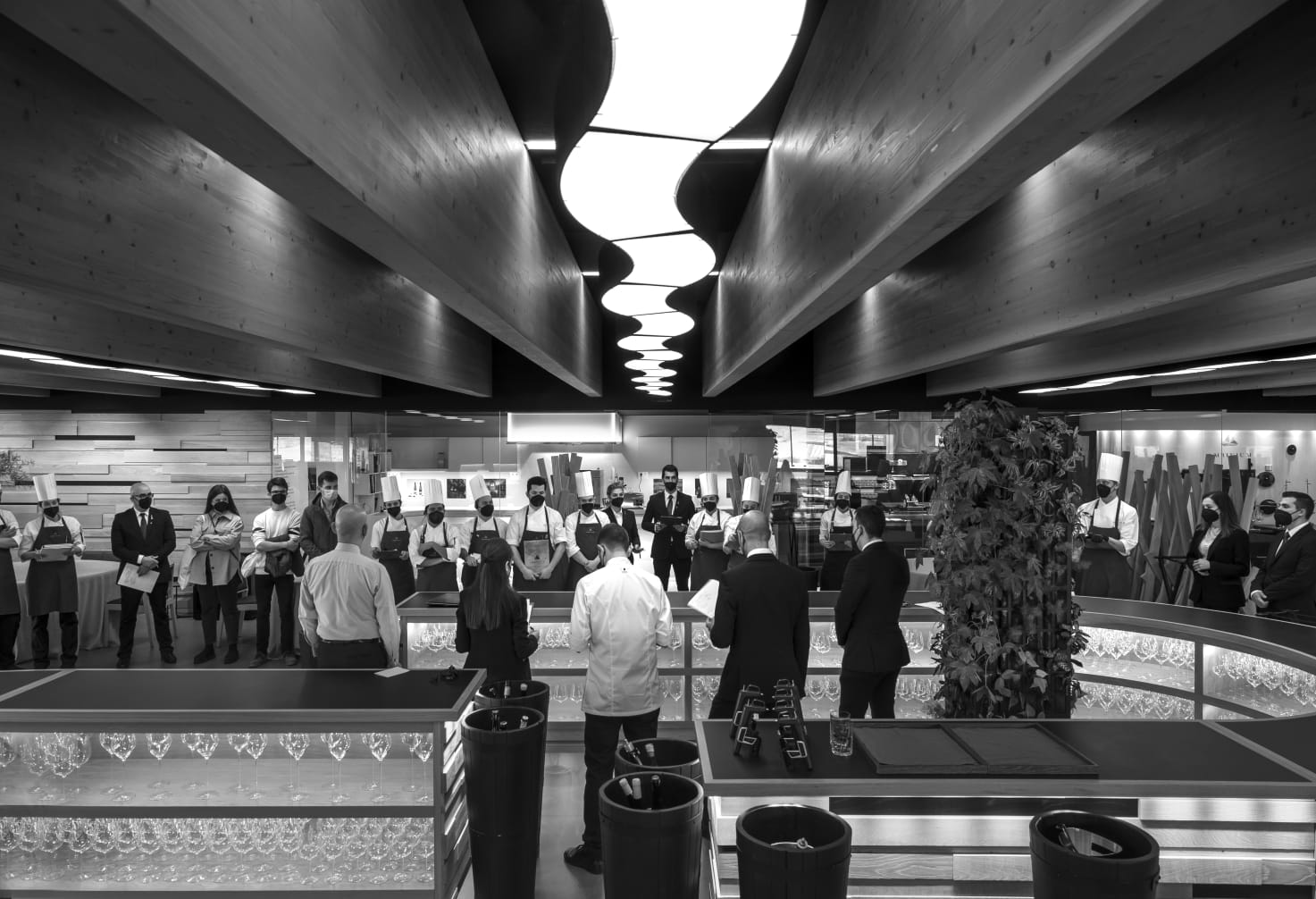 the HIVE
Our team is a talented ecosystem. Each person has a different profile and comes from different disciplines. They are bringing to the project the richness of their experience and their high professional qualifications.
The staff have all of our values: honesty, coherence, authenticity, innovative spirit, passion and integrity. Our philosophy requires us to have a dynamic and agile team.
Ambivium's team is a hive that feeds of each other to enable each part to function as part of a complex unity.
We developed this structure based on the three pilars: sommelier-kitchen-room, which is the working basis of the Ambivium team's proposal.
The creative environment, the concept of the elaborations, the development and the staging are born from the pillars understood as a whole; wine and gastronomy are the axis, the beginning and the ultimate end of what we understand as singularity.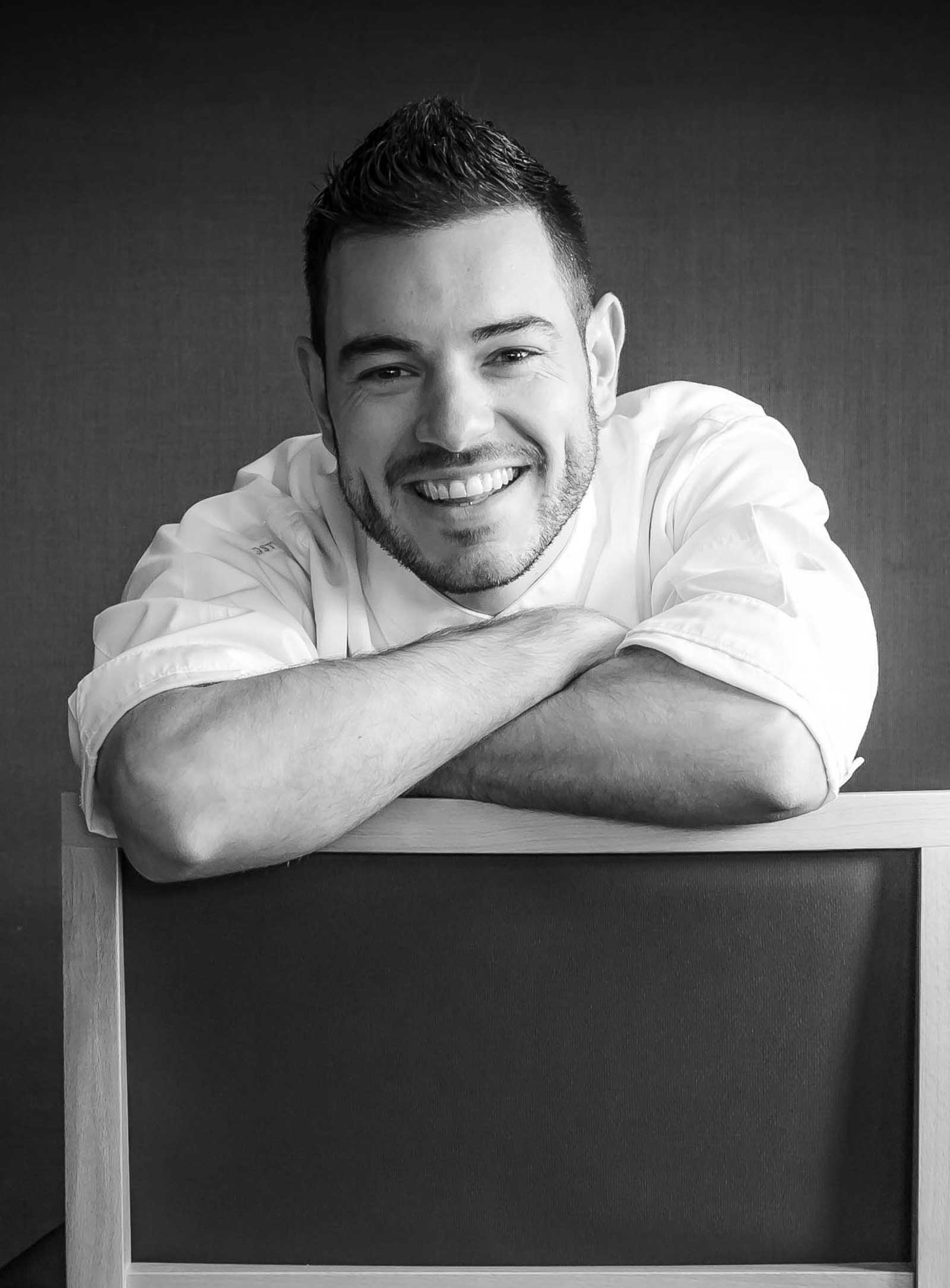 CHEF
Cristóbal Muñoz Ortega took over the kitchen of Ambivium after two years developing the creativity of the proposals. His cuisine is sincere and without artifice, honest and with wine as the main character.
He has acquired training, experience and unusual awards for his youth: last year he won the Young Chef Award from the Michelin Guide and winner of the Chef of the Year Competition, and is the first winner of the Le Cordon Bleu Haute Cuisine Promises Competition. In addition, this year is national finalist of the XX Copa Jerez. He boasts vast experience alongside great chefs such as Dani García (Calima Resturant), Paco Pérez (Terra * Resturant), or Francis Paniego (Tondeluna Resturant).
Cristóbal is a dynamic, creative and methodical chef who ambitiously takes on the challenge of creating dishes with personality through a cuisine based on the product. His dishes are a tribute to the territory and he claims the origin of his products by highlighting their value. Gastronomy has always been part of his life.
"Ambivium is a journey through unique and singular terroirs".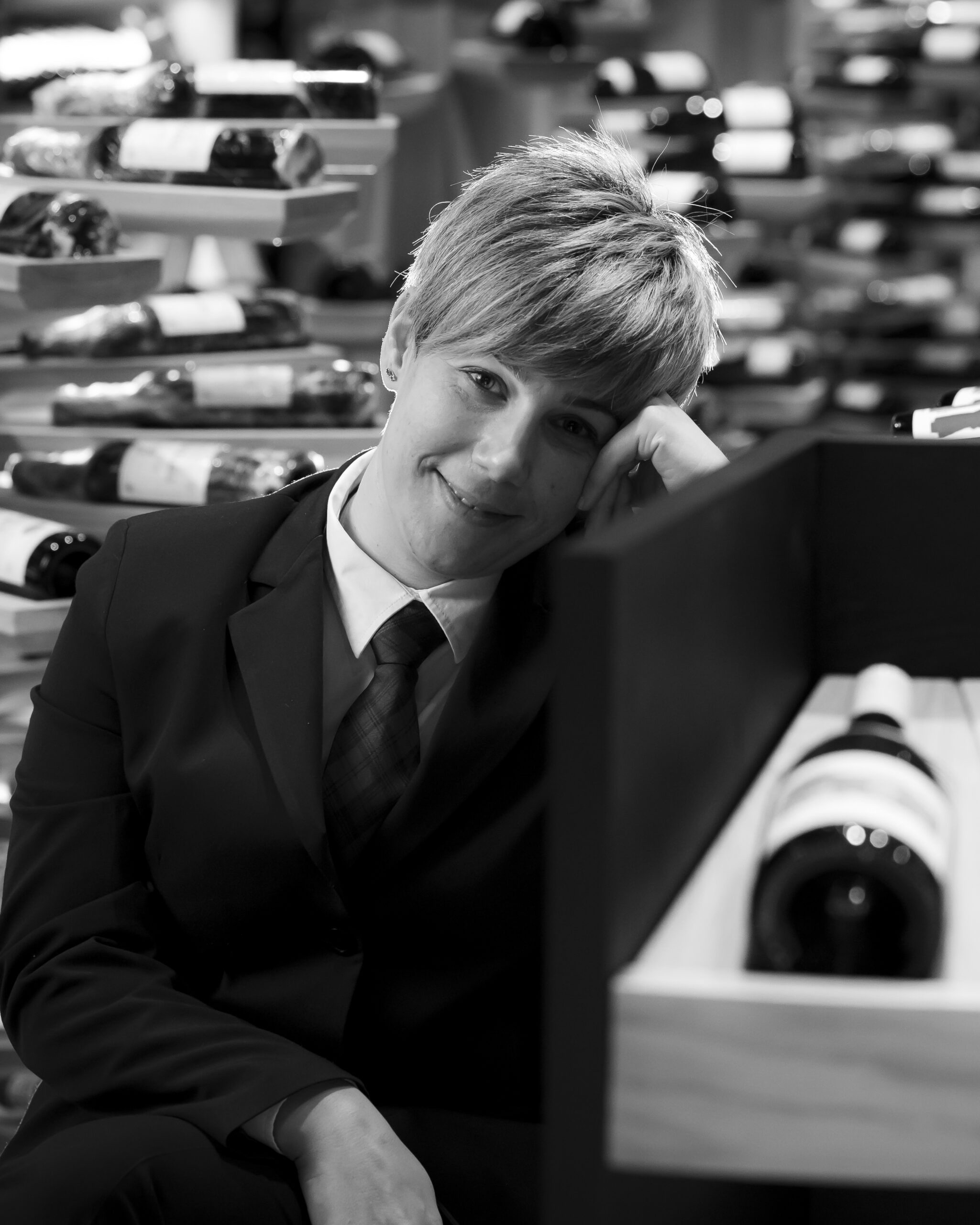 FRONT OF HOUSE AND SOMMELIER MANAGER
Laura Rodríguez takes over the management of the front of house and sommelier with a strong track record in team management, events coordination, and wine cellar supervision. She has been maître and sommelier for the last five years in the city of Valladolid. Laura is passionate about sherry wines; she is Sommelier by the Chamber of Commerce of Valladolid, WSET Level 3 and Trainer of trainers in Montilla Moriles wines and vinegars. Her willingness to improve and learning spirit is constantly shaped by constant professional training.
She leads Ambivium's sommeliers team, conveying the essence of each terroir and each bottle to the customer. And she manages a room where every step is measured down to the last detail so that the experience in the restaurant becomes part of your best gastronomic memories.
"Walking into Ambivium's wine cellar becomes exciting every day".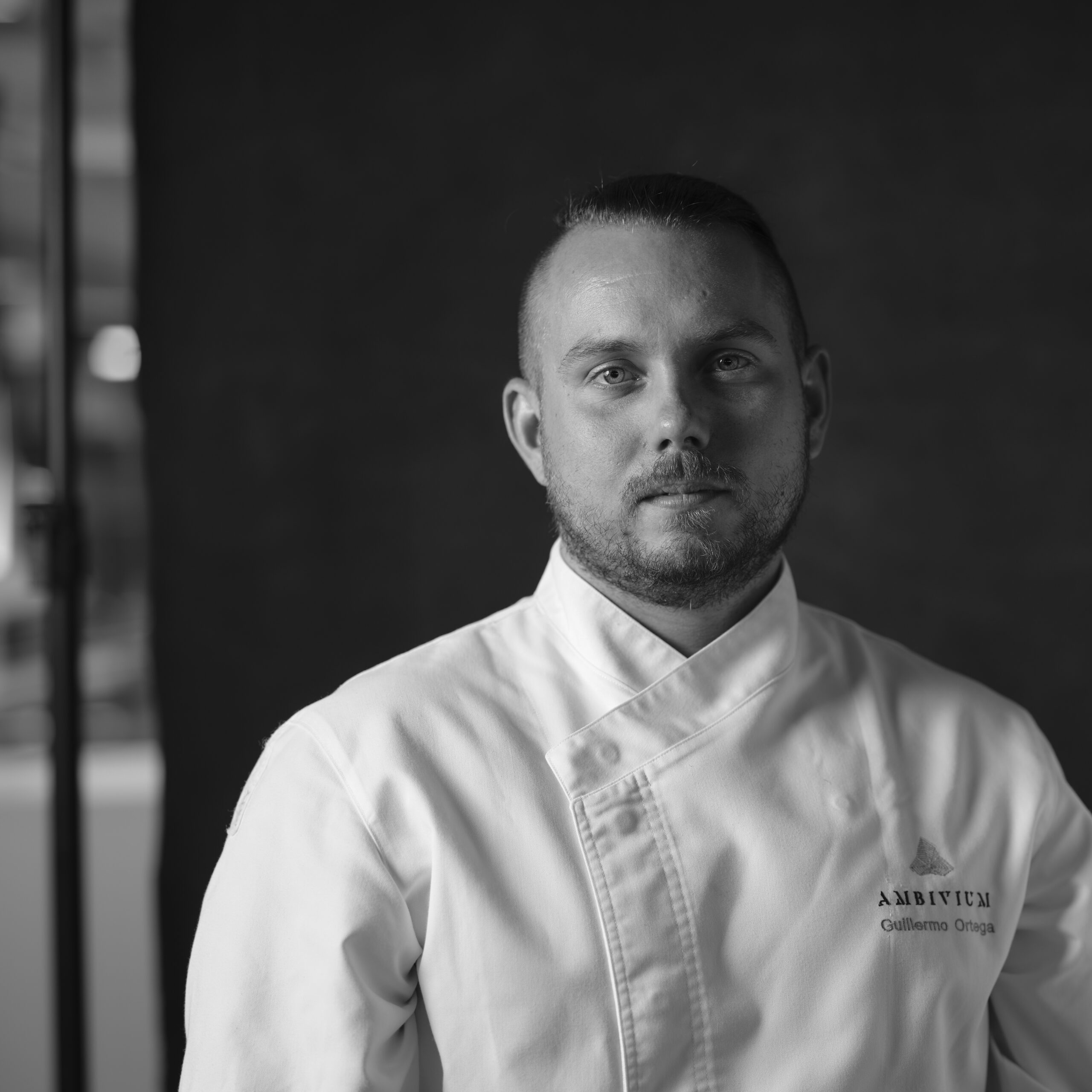 CREATIVITY DIRECTOR
Guillermo Ortega's career has always been linked to cuisine in its most dynamic aspect. Since he trained in Cuisine Management, he has held different roles in kitchens and has travelled around several countries on culinary research trips, where he has carried out gastronomic studies that show his restless and innovative spirit. His experiences include working in restaurants such as the legendary Santceloni** for three years, international adventures, and his project Cantina Roo, of Nikkei and Mexican cuisine, in which he developed pre-Columbian techniques and elaborations.
Creativity, learning, design and leadership are some of the words that define the man who is now at the head of the team based in our Harmonies Laboratory.
"Ambivium is imagination and creation".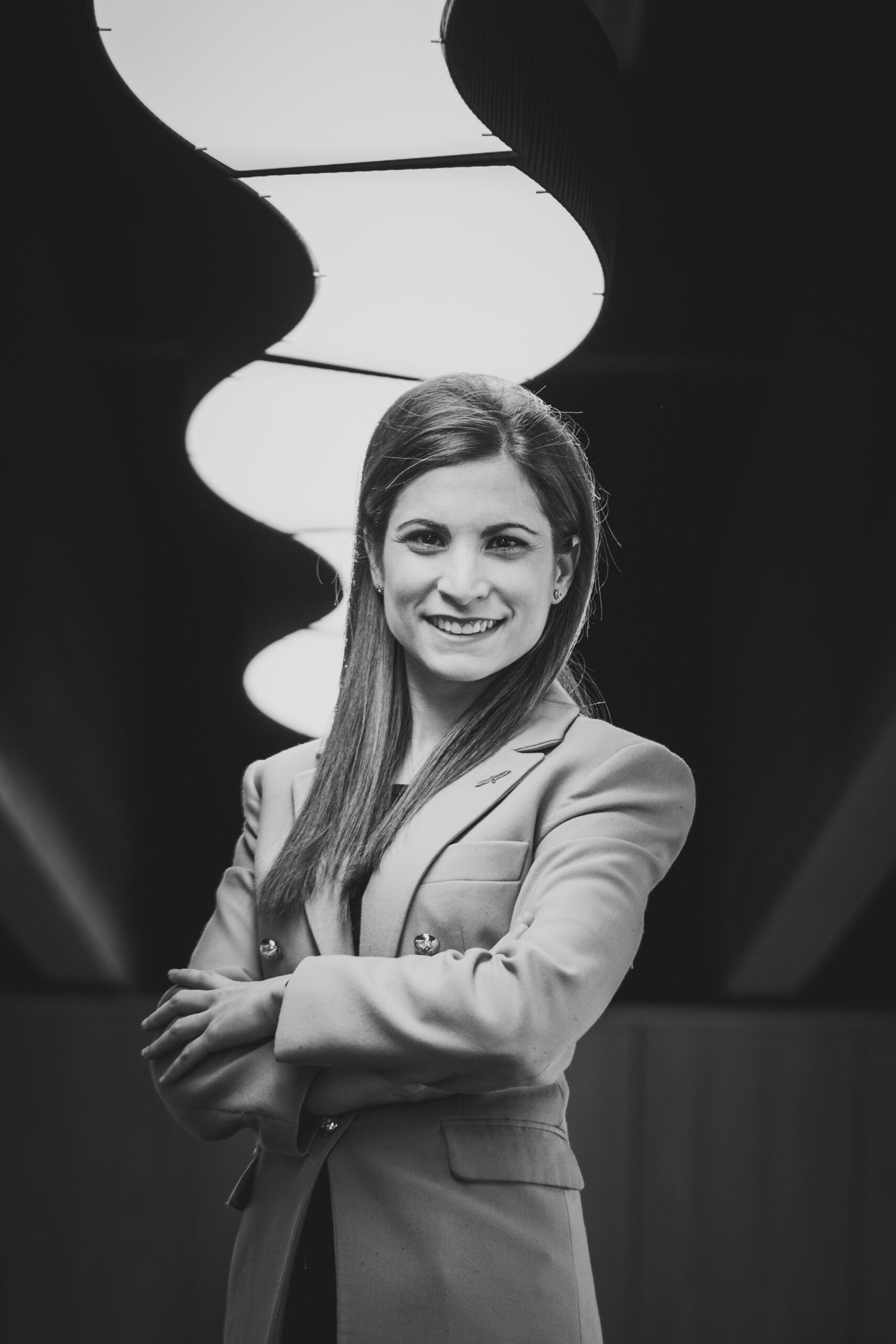 HEAD OF ADMINISTRATION
Cristina has been part of Ambivium since the birth of the restaurant, with a key role in the management team. She leads and coordinates administrative and bookings team, ensuring that everything related to accounting, budgets, inventories… is in smooth running, as well as dealing perfectly with our customers and suppliers.
She has achieved a global and strategic vision of Ambivium thanks to her experience and training, tenaciously renewed. She has a degree in Business Management and Administration from the University of Valladolid, and a post-graduate degree in Advanced Management Program from IE Business School, experience that has allowed her to update her knowledge of management, learn about the latest trends and strengthen the necessary leadership skills. She is also WSET Level 2, with which she has improved her knowledge of wine, which is fundamental in Ambivium.
"At Ambivium we breathe a great passion for detail".