The wine-oriented culinary venture renews its Michelin Star, the prestigious distinction awarded by the Red Guide to establishments with cuisine of great finesse, to places where it is worth the trouble to make a stop along the way to sample the dishes on offer.
Ambivium Restaurant adds this recognition to a remarkable list of prestigious awards, including its first Sol Repsol, which was renewed in 2021; the award for 'Best Wine List' at the IWC Merchant Awards; or the distinction of 'Best Restaurant in Castilla y León' from the Academy of Gastronomy.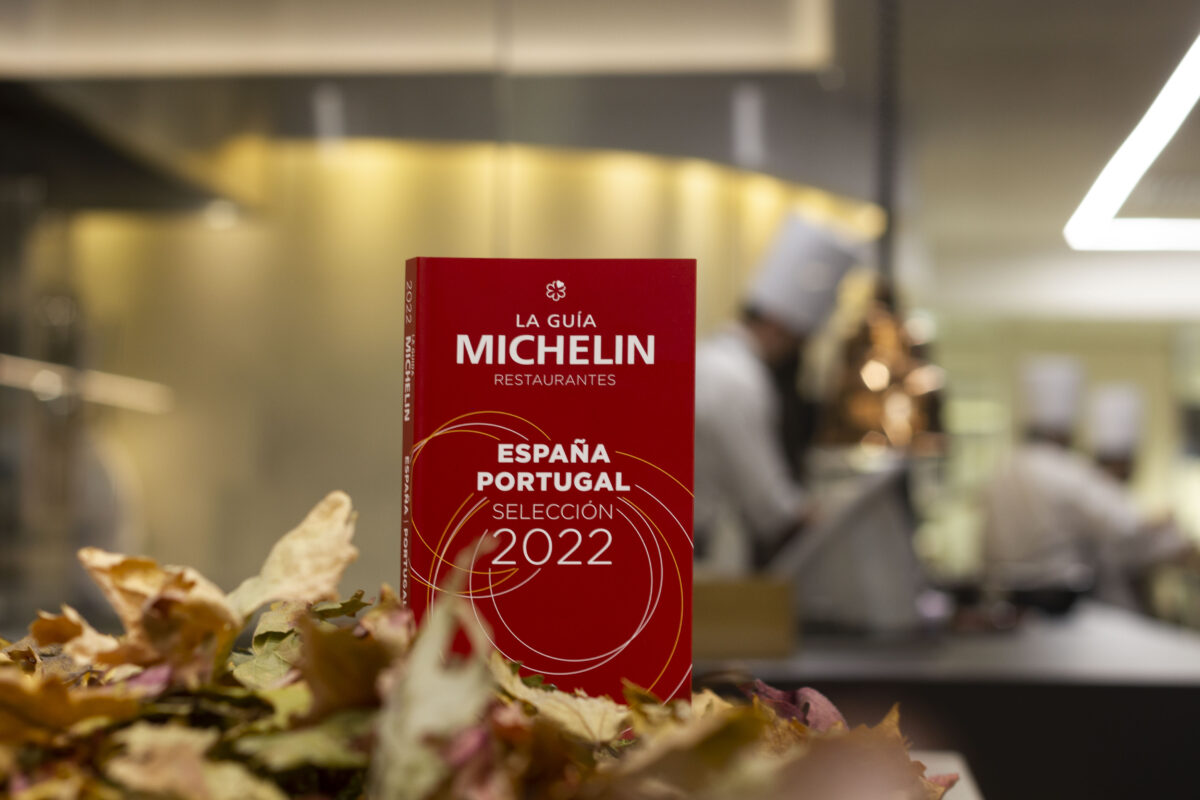 renewed its Michelin Star tonight at the gala held in the City of Arts and Sciences in Valencia. This year, the in-person format of the event has returned, while streaming has been maintained, thus broadening the capacity to the digital audience. The actress from Alicante, Ana Milán, presented a gala that was also tinged with a Valencian flavour at dinner, with eight chefs from the region led by Quique Dacosta.
Ambivium continues to be part of the exclusive group of starred establishments thanks to its unique approach based on a culinary experience structured around wine. Its creations arise from the liquid part, and not the other way around; with menus that are closely linked to the seasons. The Michelin Guide emphasises in its description "A detail? The wine cellar, which holds some real gems, amazes with… more than 3,000 items".
A diner at the restaurant, which located in the Pago de Carraovejas winery in Peñafiel, is treated to a journey around the world, in which they discover landscapes and regions through singular harmonies. The Ambivium dining area is surrounded by vineyards, with unique views that promise surprise and a sharing of the pleasure of the senses. "We are very grateful to have renewed the star. For us, this is a recognition of the efforts of a team whose enthusiasm and effort to convey the experience of a unique and singular project makes itself felt every day. Starting today, we will now be fighting to bring another star in 2022 to Peñafiel", was the delighted response of Pedro Ruiz, CEO of Alma Carraovejas.
The great Ambivium team, made up of around thirty people, was represented at the gala by chef Cristóbal Muñoz, who took to the stage in Valencia with great pride. "Keeping the star means that we are reaffirming our enthusiasm for the project, to face new challenges; while we are proud to defend an award in which we see as the fruit of all our work. It is an injection of energy to face the new year".